What Sets Us Apart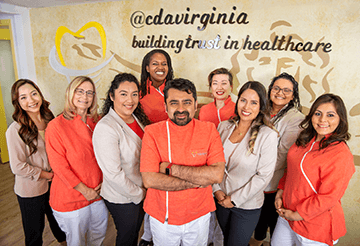 Our Modern Medical Facility
Our office is a state-of-the-art facility with the best quality dental care in the Annandale, VA area. We provide the latest dental technologies because we want our patients to have the highest quality service. For this reason, our office meets and surpasses all OSHA (Occupational Safety and Health Administration) and CDC (Center for Disease Control) standards. Our goal is to make our patients feel comfortable and right at home in our office as if they were family.
We believe in a larger than life philosophy of building trust across all areas of our practice. We have a full service lab in-house where we make all our prosthetics, which helps reduce wait time for our patients. Our digital 3D scanners, cameras, sensors, and CBCT ensure the most accurate diagnosis, efficient treatment plan, and longest lasting results.
Our Philosophy
We will provide comfortable dental care in a safe and clean environment.
We will treat you with respect and courtesy in all areas.
You will never have unnecessary treatment recommended.
We will do our best to see you at your appointed time.
We will charge a fair fee for our services and be as flexible as possible in setting up payment arrangements.
We will treat you as a friend and hope that you will truly become one.
Dr. Aggarwal and our team are dedicated to helping you maintain your health and your beautiful smile for many years to come. We look forward to getting to know you and your family. Please contact our Annandale dental office to learn more about the services we provide and to schedule an appointment.